Following on from my previous post about having a loan bike, and that loan bike being a Kawasaki Z1000, a number of things have since happened. I had the loaner because someone decided it would be fun to drive into the side of my bike with me still on it.
Many, many interesting things have happened. Firstly, the company repairing my bike went into administration. This has caused the insurance company loaning me the Z1000 to get fed up and take it back. This then caused an epic scrabble by my insurance company to get me a bike to go to Europe with.
Europe!
For a long time, I've wanted to ride through the swiss alps. So, with some crazy people and at least 1 non-Mazda Mazda, I just got back from a 2,000 mile trip through France, Belgium, Germany, Switzerland, Italy, Switzerland, Germany, Luxembourg, Belgium and France again. The main point was to eat ice cream and do the Stelvio pass - both of these things were achieved and both of these things were awesome. The time of year made it a little rainy though, so next time I may bring a roof. We inadvertently ended up doing a trip past many awesome circuits, having gone past Brands Hatch, Spa Francorchamps (you can see the grandstands at Rivage from the motorway), the Nurburgring (it was closed), Hockenheim and Monza.
The insurance company ended up giving me a CBF1000 for the trip, which is about as competently unremarkable as a bike gets. It'll do 140mph on the autobahn in the most boring, yet content way possible. So now there are two bikes I now know I'll never really want to own.
In the meantime, my bike has now been written off (presumably due to the faff of dealing with the administrators). So I'm going to gleefully take the money and have put a deposit down on this: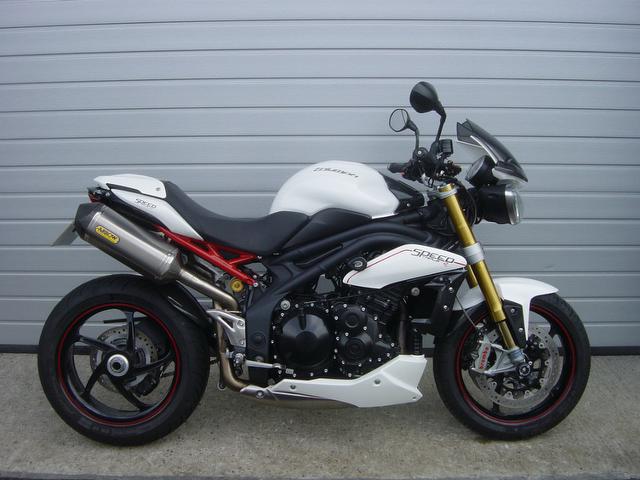 Funfun!